13.02.2021
Connecting to Mother Nature - and a bit of Landscape Photography
The first step in landscape photography for me was always to get connected with mother nature. I need not only to understand how the weather conditions transform the landscape or how the light changes everything - it is all about having this emotional connection to be able to choose the right scene for a composition. I got even more connected than I expected - but this is revealed in the video only :)
#1 We got the first snow
Late, but I don't want to complain - the first snow came down to the valleys. Super excited, I drove to a fantastic place, but unfortunately I was not able to park, as there was no winter service at the parking place. I kept driving and found some beautiful spots - also without parking possibility. Finally I took the first parking place I found anywhere - it was a the beautiful Lake Schwarzensee in the Salzkammergut. A fantastic place for landscape photography.
#2 Snow covered trees, repeating patterns
For most people it would be seen just as clutter - but I was really attracted by these beautiful trees, covered with the snow. The repeating patterns felt like a kind of visual rythm for me. I had been happy a bout a bit more of snowfall or even fog, but anyway I'm happy with this composition. It should be a good starter of my landscape photography day. Not a world class shot - but it's not always all about getting out a masterpiece.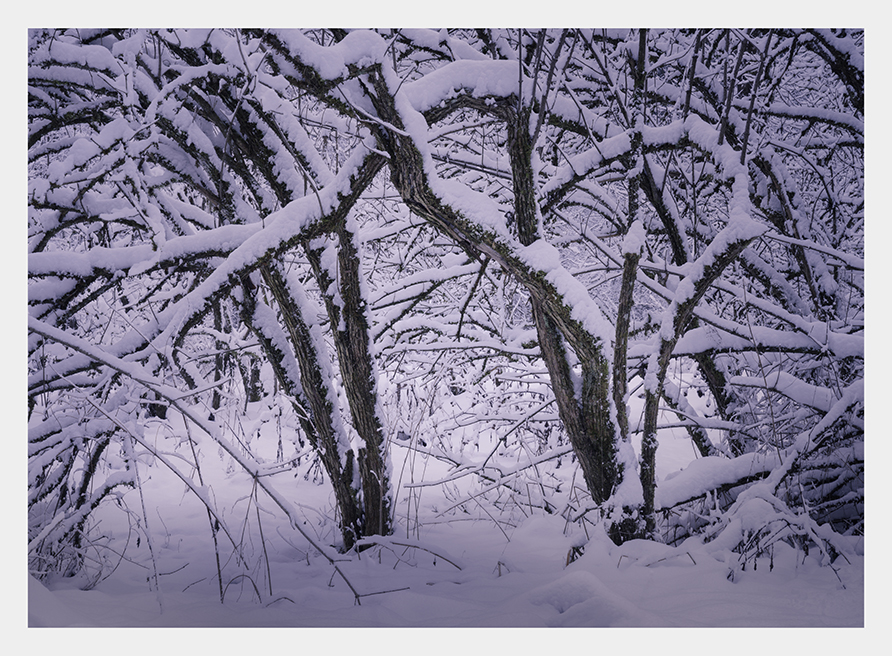 #3 Gaps in the clouds lead into awesome light spots
I hiked already around for some hours, as I realized, that the cloud layer got a bit of gaps, bringing light spots through. I spotted this awesome little hut, what remembered me a bit on some of the painting compositions of my grandfather and built up a quite simple composition with the hut in the foreground and a mountain in the background. I liked how the cloud interacted with the mountain and hoped for a light spot, what finally last for just a few seconds. This is the way how I love to do landscape photography.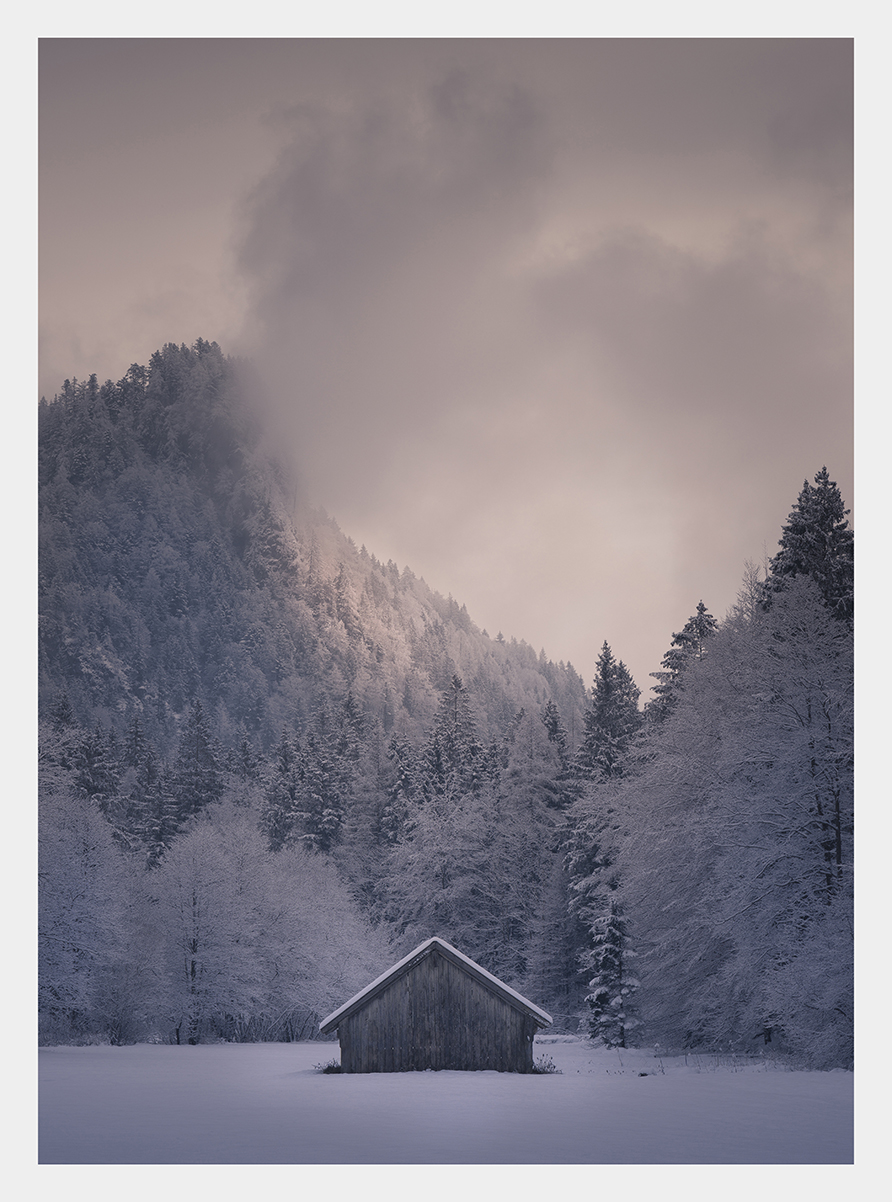 #4 There was a Waterfall
I'm totally in love with waterfall photography. Unfortunately I didn't have my wade trousers with me, so I wasn't able to walk into the water. Anyway, I got out a nice minnimalistic composition with my long lens. Turning it into black and white helped me to emphasize the lines and patterns, to emphasize even the story of the water coming down the rock.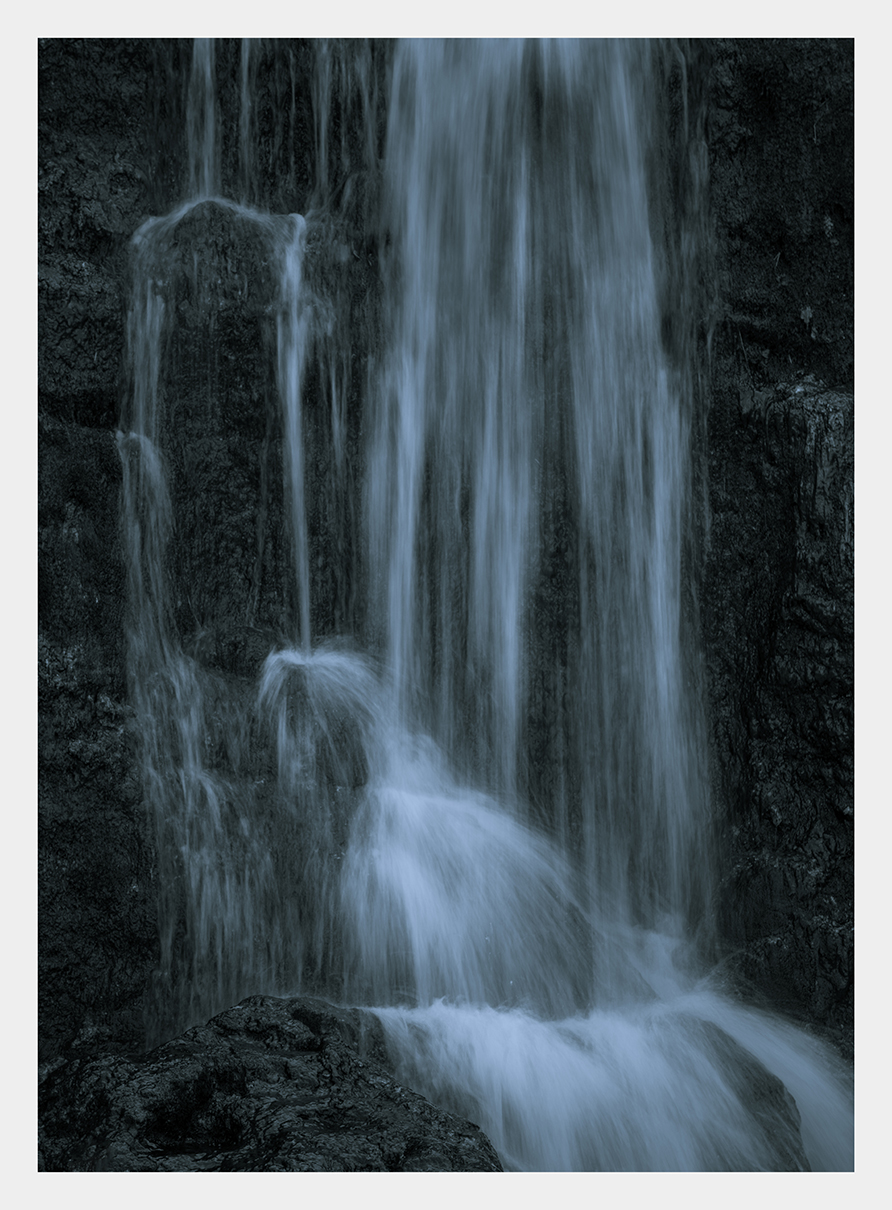 Check out my gear, which I use for my landscape photography:
Nice greetings,
Christian
back to the overview