20.02.2021
Photographing a Frozen Waterfall in a Brook
It was icecold, the water turned to ice and built amazing constructs like ice balasts. I just grabbed my photography gear, my wade trousers and hiked to a little brook, where I knew already about some nice waterfalls - cascades in a little brook.
#1 Using the right Equipment
It is a good idea to use weather sealed gear, when we photograph in a brook, of course. But also when the surface of the water is frozen - I always take my wade trousers or at least my vellies with me. Walking on ice can always lead to break in.
#2 Stay on Distance
The biggest problem in landscape photography in winter is, that dashing around builds visible traces in the snow. In a brook there is even not only snow, it is often covered with ice - so walking around could break the ice and damage our foreground or even our subject.
This is why I don't walk around as I usually do. I try to find compositions from the distance and go closer and closer.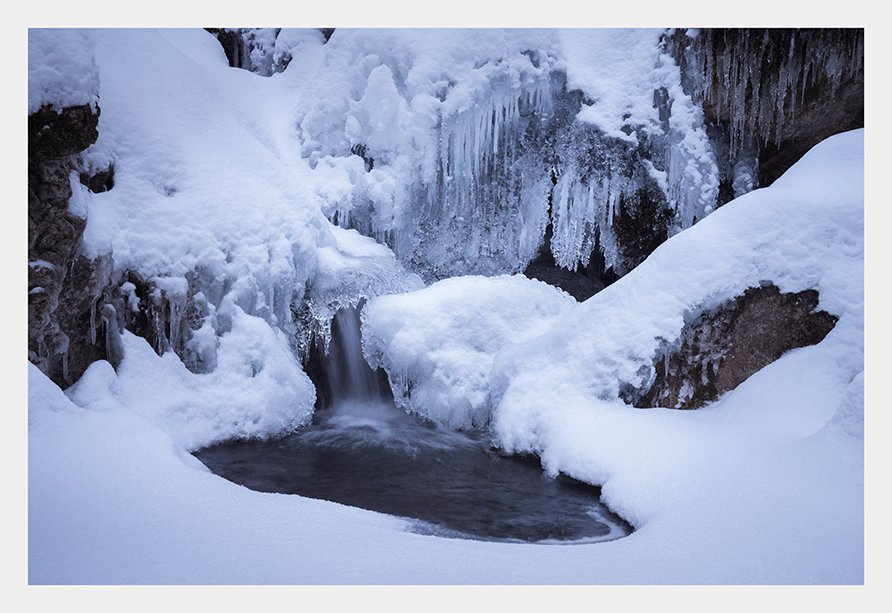 #3 Should we Overexpose?
"Always overexpose 1 to 2 stops" has got a common rule for winter photography meanwhile, but to be honest - I don't manage it in that way. The reason for this "wisdom" is, that the light metering of cameras uses middle grey as relation to measure the amount of light. In a winter wonderland with lots of snow, we get way above a middle grey landscape, because most parts are white. Our camera "thinks", the scene were already too bright and goes down with the exposure. This is why it is often the case, that we have to increase the exposure compensation, to get white white - but not always!
To be honest, I don't want to have white snow always white - this depends to the mood I want to convey. If the snow gets a bit more into grey, we get a more gloomy mood into our story. The brightness of the snow also allows us to lead the viewers eyes where we want to lead them.
I always expose as much to the right as possible, without burning out the highlights. Afterwards in post processing I change the exposure exactly how I prefer it, how it adds most to my story.
#4 Look for Details
Photographing frozen waterfalls is so fantastic and there are so many different possibilities for great compositions, as the frozen water builds so many different constructs. As there is usually lots going on, I love to go intimate, closer to all the details. Intimate photographs are often much stronger at conditions like that, because there is more potential for compelling stories.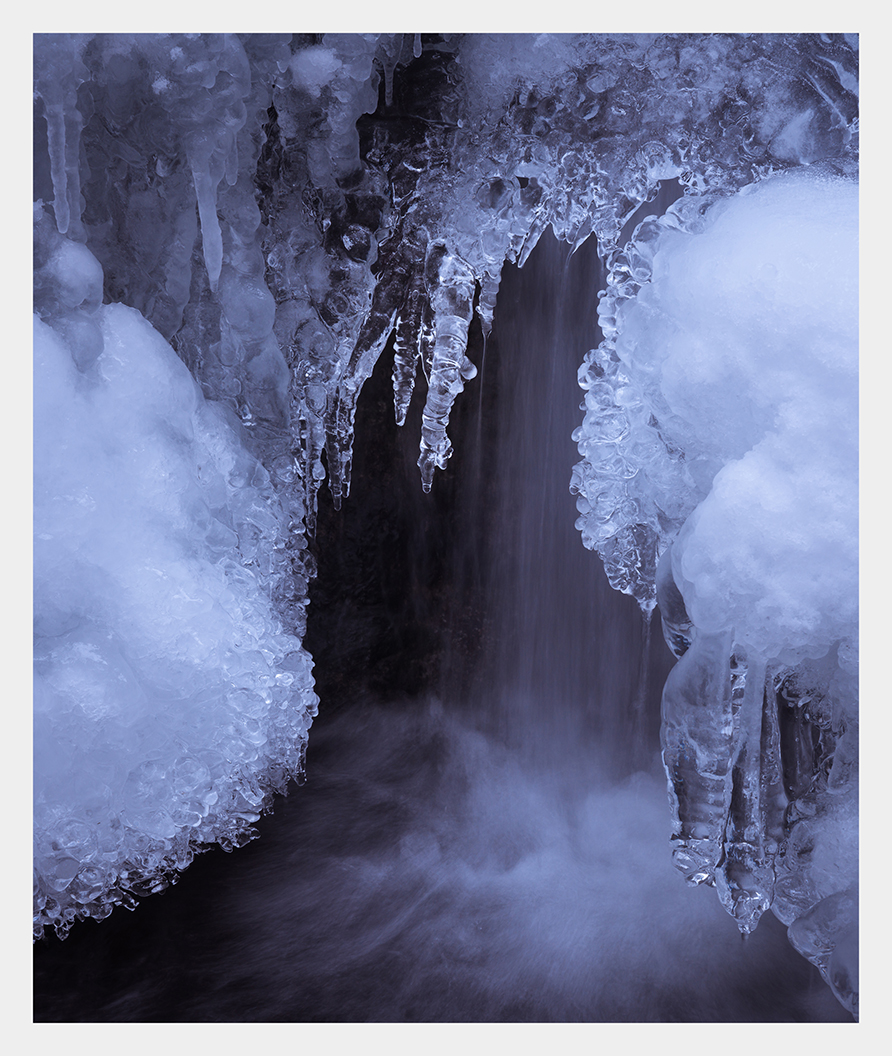 Check out my gear, which I use for my landscape photography:
Nice greetings,
Christian
back to the overview