27.02.2021
Struggling in a Landscape Photography Winter
Landscape photography is not always easy. But this is even one of the reasons why I like it so much. Sometimes it runs, each photograph we take gets just fantastic, but sometimes we can go out multiple times a week and we struggle massively.
#1 Snowfall in the Mountains
Trees, a winter wonderland - this sounds fantastic? It would get even more fantastic with strong snowfall, as it isolates the trees from the background. But this is not so easy in the mountains, especially when you live at a place, where you have to drive over a mountain road to come to the neighbour valley. If there is heavy snowfall, the roads are closed and you can't come there.
#2 Going there before Snowfall - a solution?
It were so easy - just drive there before, work on compositions, wait for the snow, take photographs - and drive home. Drive home? The mountain roads are closed with heavy snowfall :)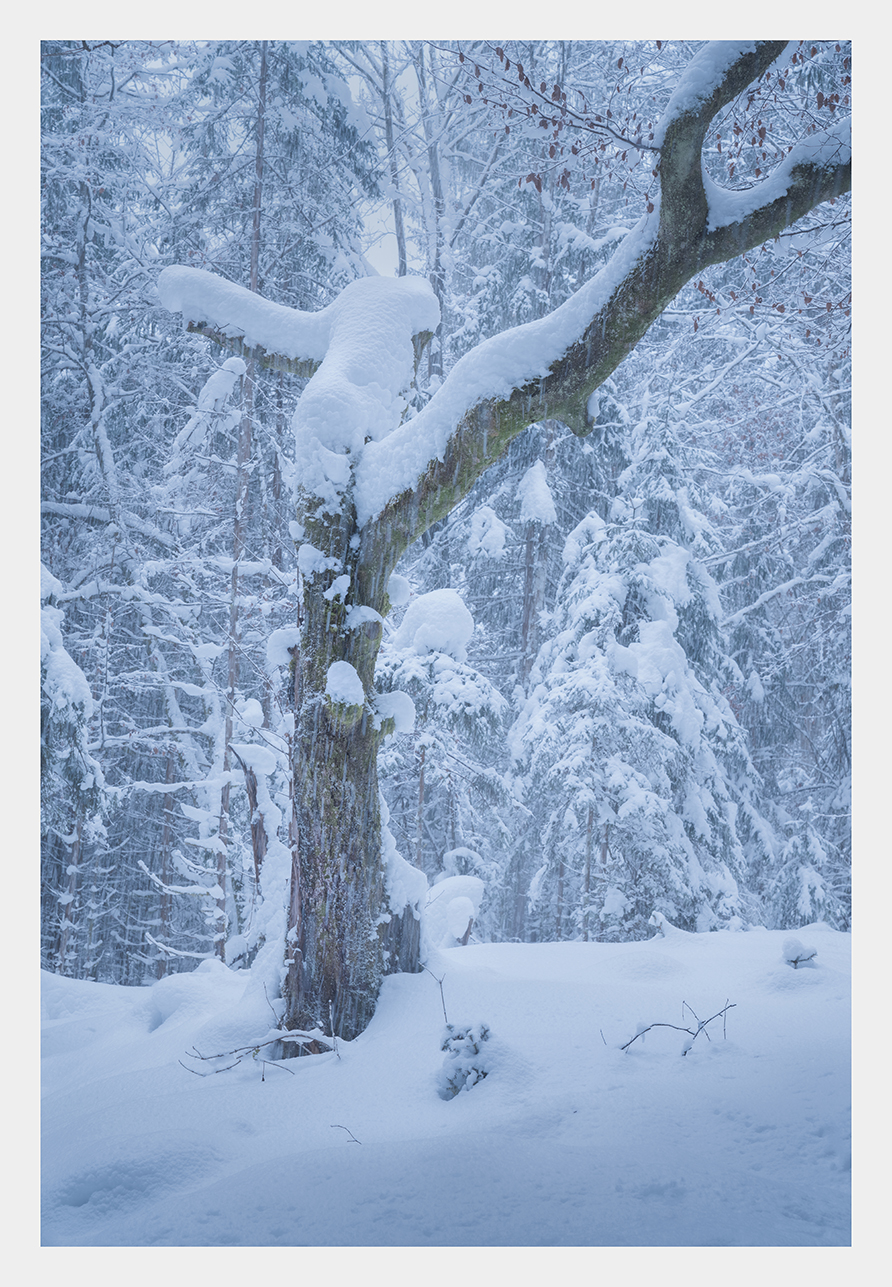 #3 Driving Home Next Day
No problem - we could stay there over night, there are so many hotels, huts and bed & breakfasts. But wait - due to our worldwide pandemic situation everything is closed.
#4 Struggle in the Right Way
Finally there is just one solution, only one right way: Try, try, try - fail, fail, fail - and finally - succeed.
Just this week, I went out four times, to try for different photography tours out in the snow - also in civilicated areas. But either there was not possibility to get or get back due to closed roads - or, there was no parking possibility, I tried even in civilicated areas.
Finally I went out once more - my wife brought me to a place around us, where I worked already on some awesome compositions. I wanted to come back when we had snowfall - and we got snowfall.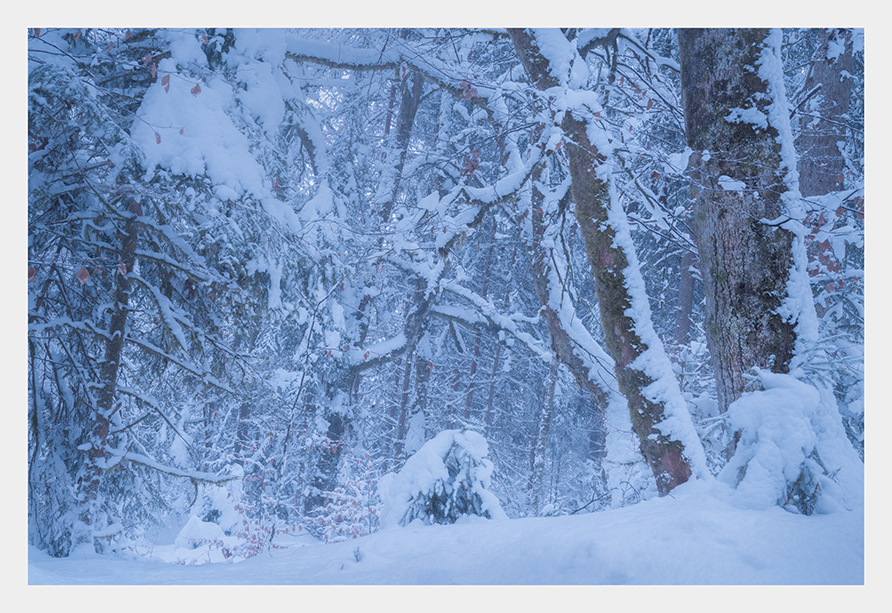 Sometimes we struggle - in this case I didn't struggle with photography itself, but more with the problem how to get to my places. But finally it is important not to give up, just keep it up and try to get out the best possible you are able to - struggle in the right way.
Check out my gear, which I use for my landscape photography:
Nice greetings,
Christian
back to the overview