Title:
FISHERMEN'S HEAVEN - XXL
Salzkammergut/Austria
This is one of my favourite spots at lake Almsee. To be honest, I looked at this hut already for years, but always just for a few seconds and I never tried to build up a composition, as this scene is just to see straight from the road, where is not enough space for going into setup. As it was a rainy afternoon and the number of cars went down, I decided to stop this day, built up a composition with these amazing atmospheric conditions with rain and mist back at the mountain face, what simplified my composition, but also added to the mood of the story of this old fisher hut straight at the lake.
Dimensions: 100 x 69cm
Limited Edition: 10 pcs. (just as long as available!)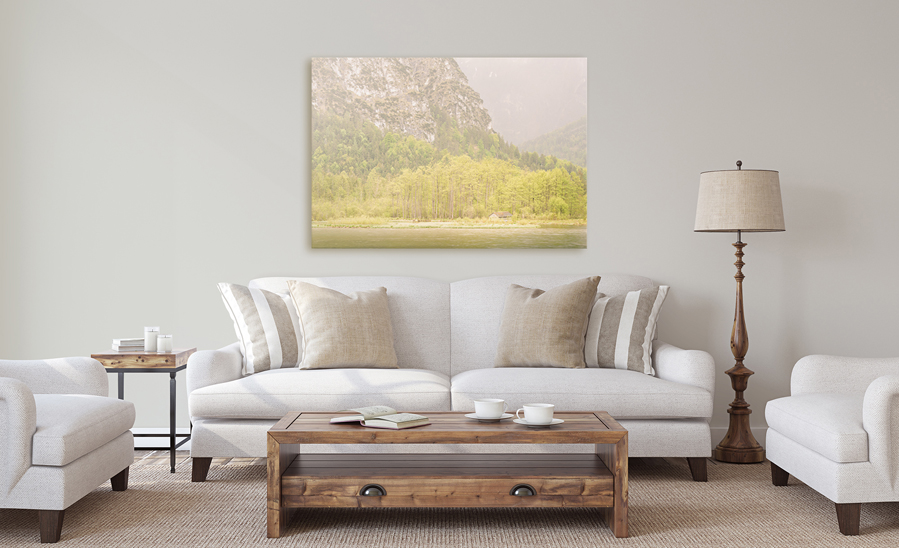 To find out how I took this photo, watch this video:
Photopgrapher: Christian Irmler - great-great grandnephew of Gustav Klimt (6th degree)
Fine Art Print on Selected Premium Canvas:
Premium Canvas mate
Canvas carefully selected after structure, Dmax and colour gamut
4cm stretcher bars
Mirrored edges
Non reflective
Delivery time: 3-9 working days (Europe), 7-14 working days (worldwide)
General notices:
-) Mounting possibility over 2 pins (not included) straight on the stretcher bar
-) Because of technical reasons, the brightness and the colours that you see on your screen will be different at the print
Notice for orders outside EU:
The price doesn't contain any customs and taxes, which could occur due the import into your country.
Fine Art Special Editions - Landscape Photography Art