Title:
Loser/Altaussee - 12/13. Sep. 2020
Landscape Photography Workshop
Loser/Altaussee
Landscape Photography Workshop
2 days (max. 6 participants)
from:

Sa 05.09.2020

09:00 am

to:

So 06.09.2020

05:00 pm
!!! Announcement latest before: 01.08.2020 !!!
Language: German (English on inquiry!)
---
This is a 2-day workshop for landscape photography in Altaussee and on mountain Loser in early September for photography enthusiasts of each level - beginners, advanced, pros. September is such a wonderful time of the year in the alps, where the weather is already often a bid more varied. This wonderful landscape is characterized by lakes, mountains and forests and there is also a view to a glacier.
Everyone can take really strong photos he wants to hang on his wall!
I'm convinced that with a bit of practice everyone is able to take really fantastic pictures that he wants to hang on the wall. At this workshop I will go deep into the therefor required ingredients and how to master them:
Finding subjects
Composition
Light
Timing
Weather
While we wander through the landscape I will also go into the technical aspects of landscape photography. I will keep this simple, as I consider the technique only as a necessary requirement for great landscape photos. Usually, these are topics such as general camera settings, correct/optimal exposure and the use of filters.
Required technical equipment
Please take along:
Camera and lenses from wideangle to tele
Tripod
Filters

(if you have)

Memory cards, loaded batteries

(also loaded for Laptop because of poor electricity on the hut)

Smartphone
Rain protection for camera and rucksack
Camera manual
Laptop for image editing and image review

(if you have)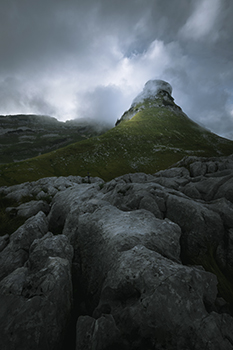 Other requirements
Pleas take along:
Outdoor-clothes and changing clothes
Jacket and rain jacket
Headgear
Hiking boots
Sun glasses, sun creme
Provisions

(food and drinking)

Headlamp
Cottage sleeping bag
Powerbank

(if you have)
Personally requirements to the participants
Physical fitness/health for smaller hikes with the photography equipment

(we will anyway walk a comfortable pace, which everyone can easily keep up)

For beginners: General camera basics like the exposure triangle of aperture, shutter speed and ISO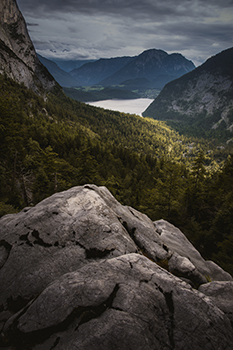 What is included and what not?
I do not act as organizer. So the price includes only my photo guiding service. All other expenses such as accommodation, food, arrival/departure, possibly parking and toll fees, travel insurance and so on, are expressly not included. We will spend the night in an alpine hut, where - as usual on alpine huts - several people share a room. The hut holds up a quota for workshop participants to the last possible registration deadline to approximately 50 euro/night including breakfast. The invoice for the sleeping place is to be payed in cash to the accomondation.
The individual photo spots are selected by me at short notice depending on the weather situation. Due to more decades of local knowledge, we can also flexibly switch to replacement locations at short notice. The workshop takes place even on bad weather.
Payment arrengements
To secure a space, a full prepayment is required. The reservation is valid from the time of receipt of payment. Free cancelation up to 1 month before the above mentioned registration deadline, then 50% to the registration deadline and after that 100% cancellation fee will be deducted. At least 3 people have to sign up, that this workshop takes place! As the workshop takes place even on bad weather, this is not a reason for cancellation. For the reason that it is really not possible to be outside, the outdoor units will be replaced be theory in the accomondation.
Any questions?
Just write me a message, I will come back to you as soon as possible. Here you find my contact formular
Notice for orders outside EU:
The price doesn't contain any customs and taxes, which could occur due the import into your country.
Landscape Photographer - Christian Irmler | Photography workshops with a Gustav Klimt relative