1-2-1 Tuition
Tailored 1-2-1 Landscape Photography Workshops
Suitable for: Beginners, Advanced, and Masters in landscape photography
What we photograph: Mountains, lakes, vistas, waterfalls, rivers/streams, woodland - whatever you prefer!
Experience an enjoyable landscape photography adventure together with me and get guidance from an experienced landscape photography artist.
You choose: Either only you photograph and I just support you on your own photography, or I take my own photography gear with me and also take photos, to give you insights into my personal approach, tailored to the circumstances, which is especially location, weather and light. In any case, the focus will be on supporting you on your photography!
My 1-2-1 workshops include, but are not limited to:
Photography Guidance (if wished)
Location & weather Guidance
Finding and mastering compelling compositions (photographic seeing and building up compositions)
Managing the light
Advice on usage of landscape photography gear (camera settings, filters, how/where to focus, ideal exposure, focal lengths, etc.)
Advice on artistry photography (for those who are interested in fine art photography)
Considering your own style (for advanced and masters)
Considering your mobility - longer photography hikes as well as shorter photo walks
(from 1 photographer, but limited to 6 photographers, no accommodation, no meals, no insurance included, language English or German)


Tailored 1-2-1 Workshop Around Your Preferred Location
Large parts of Austria (I live centrally located in the inner Salzkammergut, which makes it easy to reach other beautiful areas in Austria)
Dolomites/Italy (3 photographers minimum!)
Tuscany/Italy (3 photographers minimum!)
Triglav Nationalpark/Slovenia (3 photographers minimum!)
other areas on inquiry (maybe I could also come to you)
Base Weather Planning Included
I am used to studying weather maps for getting a tailored weather prediction with different weather scenarios especially for landscape photography. I will have a look at the weather maps before our photography adventure and if wished I can plan the weather even very detailled and consider a plan B. Although weather maps helped me massively over the past years to master the weather, I hope you understand that I can't guarantee the predicted weather scenarios. There is always the risk that the weather comes differently in the end.

A3 Fine Art Print Included
Each of my 1-2-1 photo workshops includes an A3 print of your best photograph, that was taken by you at the workshop (choosen by the photographer), printed on high quality fine art paper. Preparing the image for printing, like soft proofing over lightroom, is done by the photographer. Support for soft proofing included.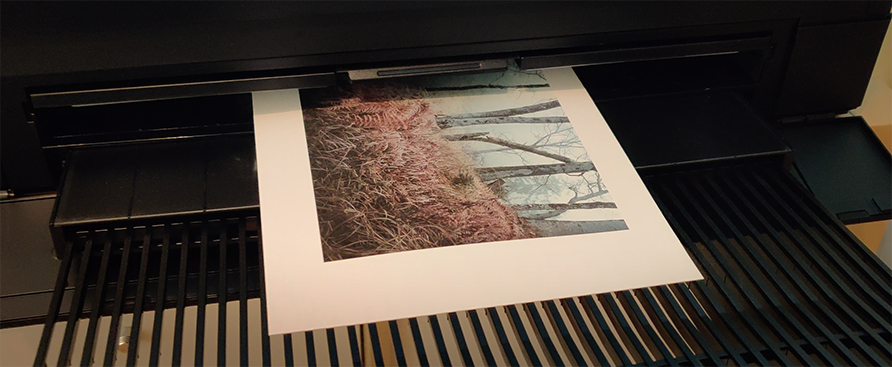 Pricing
from 400,- Euro for a half day (up to 4 hours) (+100,- Euro for each additional photographer)
from 800,- Euro for a full day (up to 8 hours) (+200,- Euro for each additional photographer)
(All prices are incl. 20% VAT and are meant for the Salzkammergut with a base prediction of the weather through me, using weather maps. Other areas on inquiry.)
The prices variate with the location and if/how much effort of planning is necessary for the photography tour. Just ask me, we will find a fair solution - tailored to your requirements.
You don't know where to go with me for photography? Check out my YouTube channel and get inspired by beautiful places - or just contact me and tell me your requirements.
Landscape Photography Workshops Austria - Photo Workshop