Title:
Dolomites Workshop 2024
7-day photography workshop 2024 – 29th June to 5th July - 2.900€
Dolomites Workshop 2024
7-day photography workshop 2024 – 29th June to 5th July
Price is 2.900,00 € - a deposit of 1.500,00 € is required
6-night / 7-day workshop in the Sexten Dolomites. Small group offers plenty of time for 1-2-1 sessions. For every skill level!
Workshop focus: Photography improvement, followed by location guidance, and weather & light guidance.
Several photo spots between Tre Cime and Passo Giau planned.
---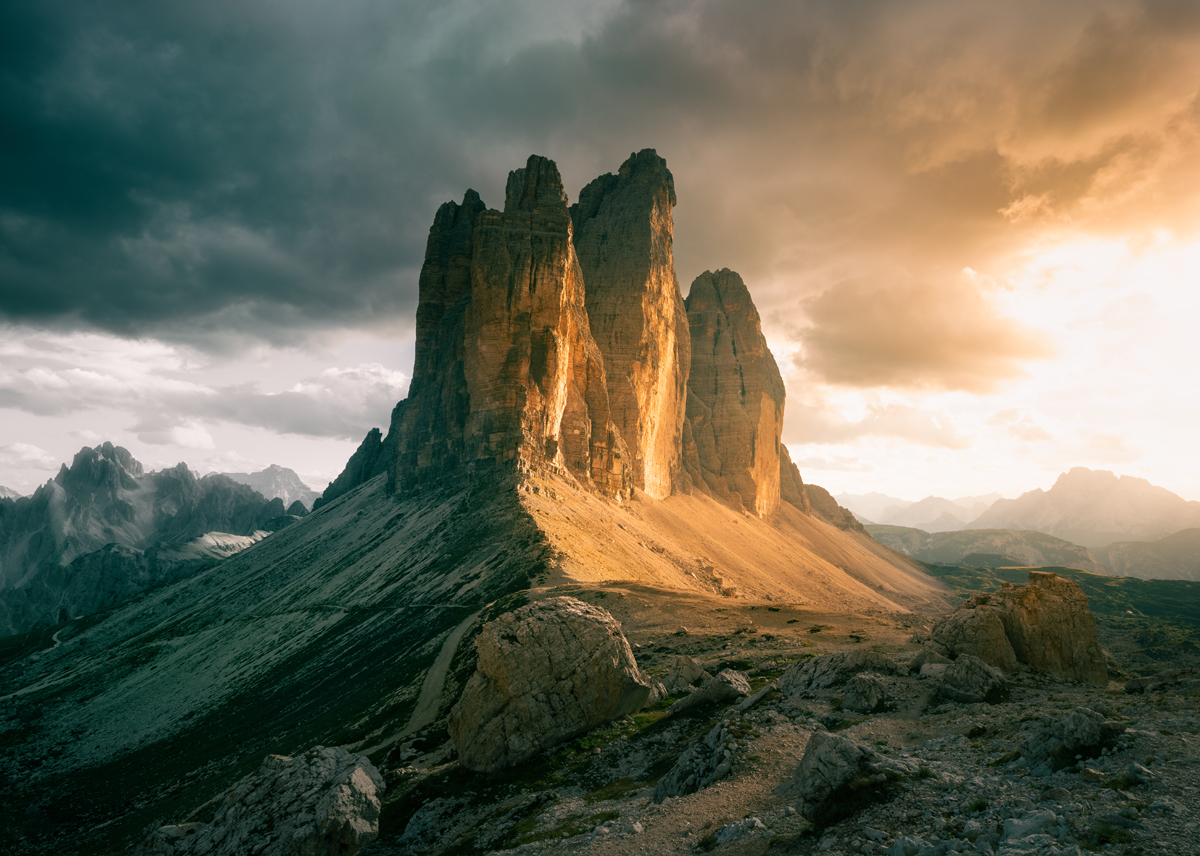 Workshop Description
Immerse yourself in a landscape that will leave you in awe. The captivating shapes of the mountains paint an otherworldly tableau that is beyond breathtaking.
The primary workshop focus is photographic improvement. I have thoughtfully curated a collection of exquisite locations in close proximity. This strategic selection not only minimizes travel time but also ensures our flexibility in adapting to varying weather conditions, allowing us to make the most of each moment.
The starting points for our photography adventures are reachable within 10 to 35 minutes of driving maximum!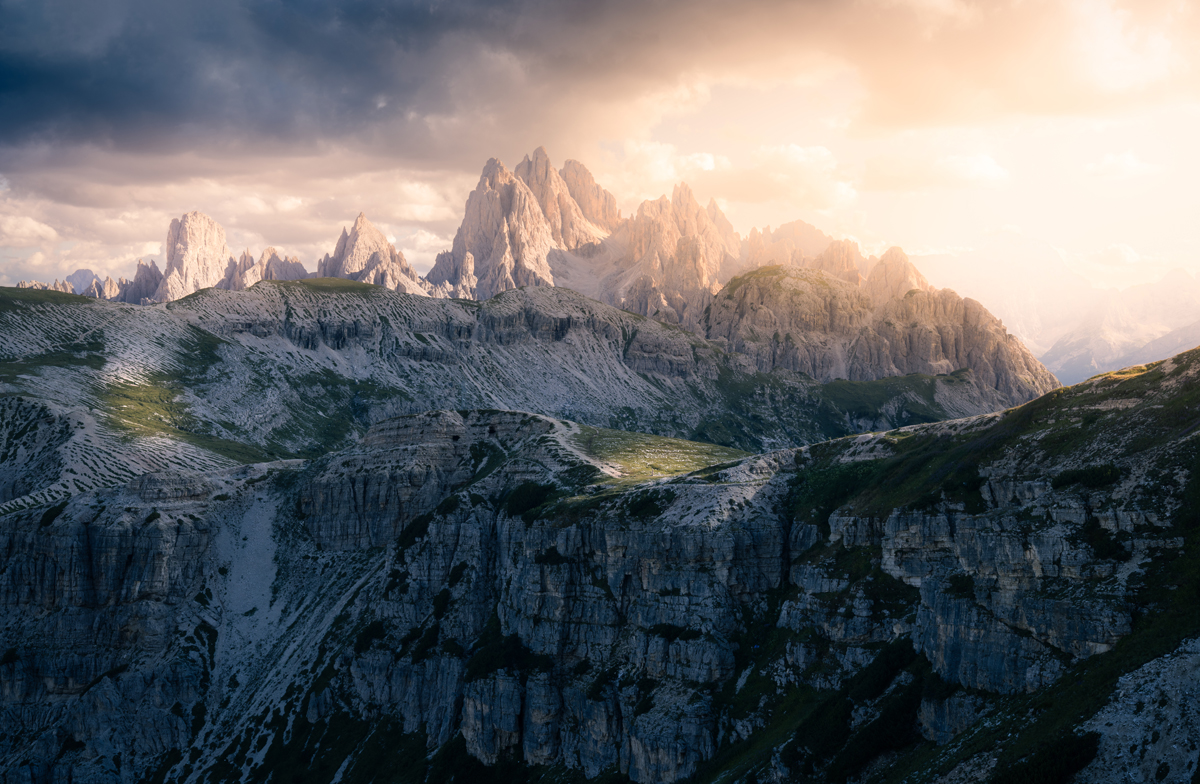 Day 1
We will meet at Bolzano Airport where we will pack everything into our vans and drive to the heart of the Dolomites, the area around Tre Cime. For those who arrive in their own cars, please email me. There is a possibility to meet directly at the accommodation!
Day 2-6
Most of the spots I picked out for you work best in the afternoon up to sunset. This is why we will use the mornings to process and review our images of the days before and after a delicious Italian lunch, we will head up to our daily photo spot.
Also when we will use the afternoons primarily to explore the particular area, work on strong compositions, to be prepared for sunset, there will be lots of great possibilities for secondary shots during the day, especially when the rising humidity of the valleys builds clouds in the afternoon, which is typical in that area.
Day 7
Unfortunately, this is our last day, but we will anyway go out for a pleasing morning shooting at a place near our accommodation. After a comprehensive breakfast, we will pack and drive back to the airport.
Note: Our timetable is flexible and things may be moved around depending on the weather to optimize the experience and to get better photos.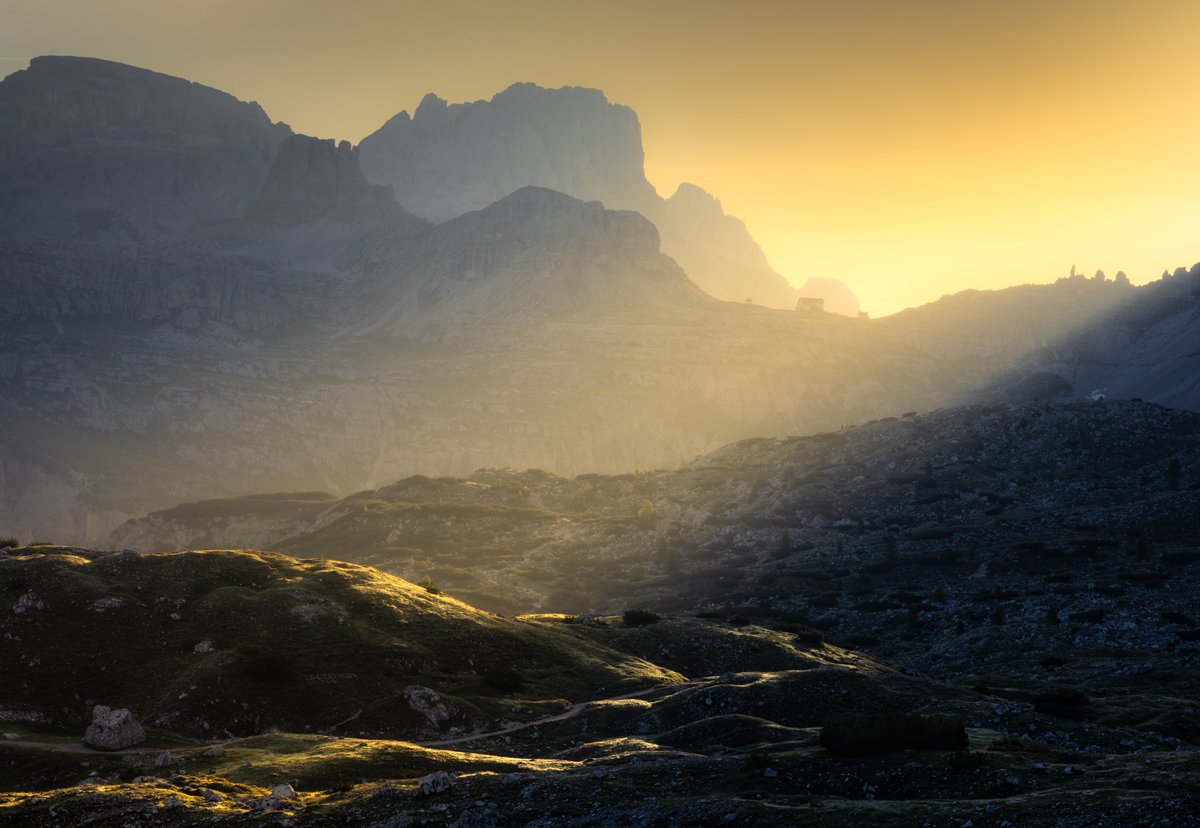 Maximum Number of Participants: 6
The small group size offers us plenty of time for 1-2-1 support, if wished.
Included in the package:
All transfers from Bolzano Airport and back
Accommodation in a 3-star B&B hotel (single room for everyone)
Daily breakfast
Instructions by an experienced photography guide
Image review & post processing guidance
Visiting some of the best locations in the Sexten Dolomites
Not included:
Lunch, dinner, drinks, snacks
Lunch package for dinner (bookable in the hotel)
Travel insurance (required)
Equipment insurance (recommended)
Flights
Hotel before/after the workshop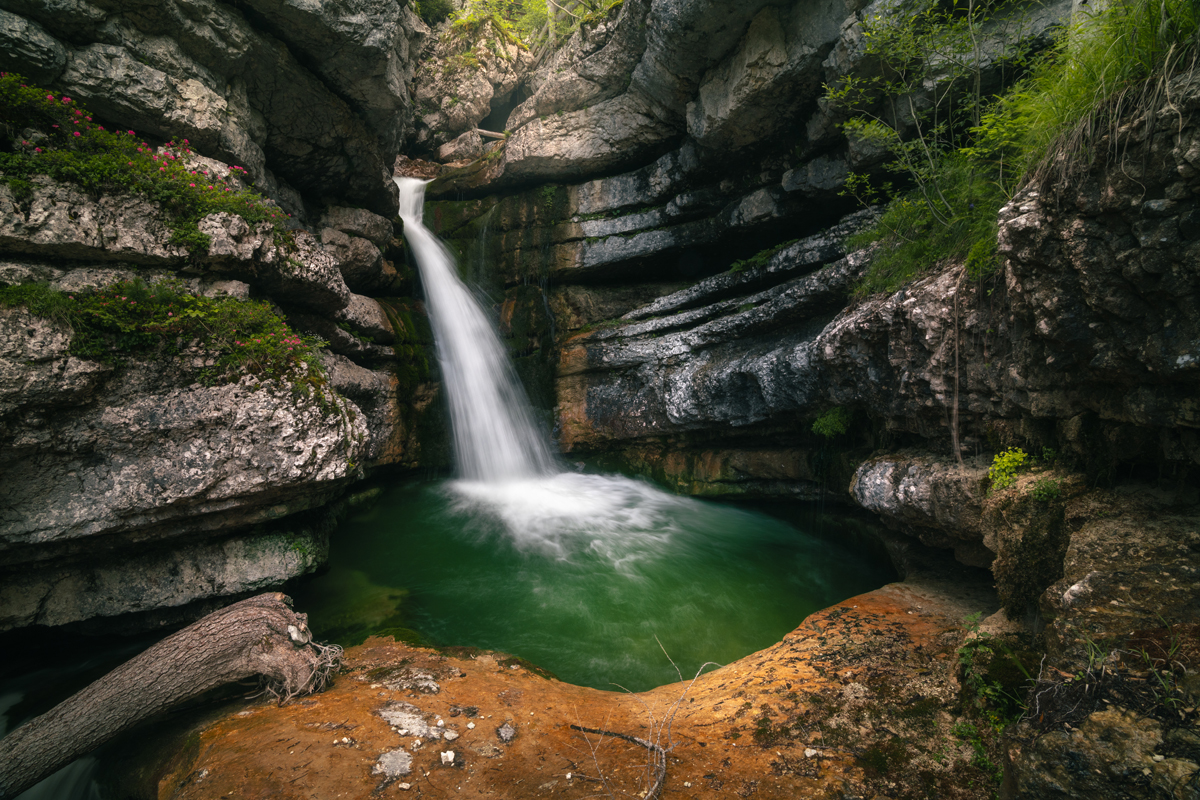 Accommodation:
I tried to find the best possible accommodation, especially for our requirements, but which is still affordable. Honestly, this was more difficult than it might sound, because most of the hotels close to the best locations cost much more than the whole workshop itself. Ultimately, I ended up with a nice 3-star B&B hotel quite close to most of my planned photo spots. Everyone will get an own single room with own bath, which includes toilet and shower. Most of the time we will have lunch in my personal favourite restaurant of the whole Dolomites.
Difficulty & personal requirements:
Some of the spots are close to our parking possibility, but most require to hike. As I am a scary cat myself, I try to avoid dangerous parts as much as possible. You just need to be able to do medium hikes in alpine areas. Sometimes we will be out the entire day, but always with breaks between. We will walk at a pace that is most comfortable for everyone!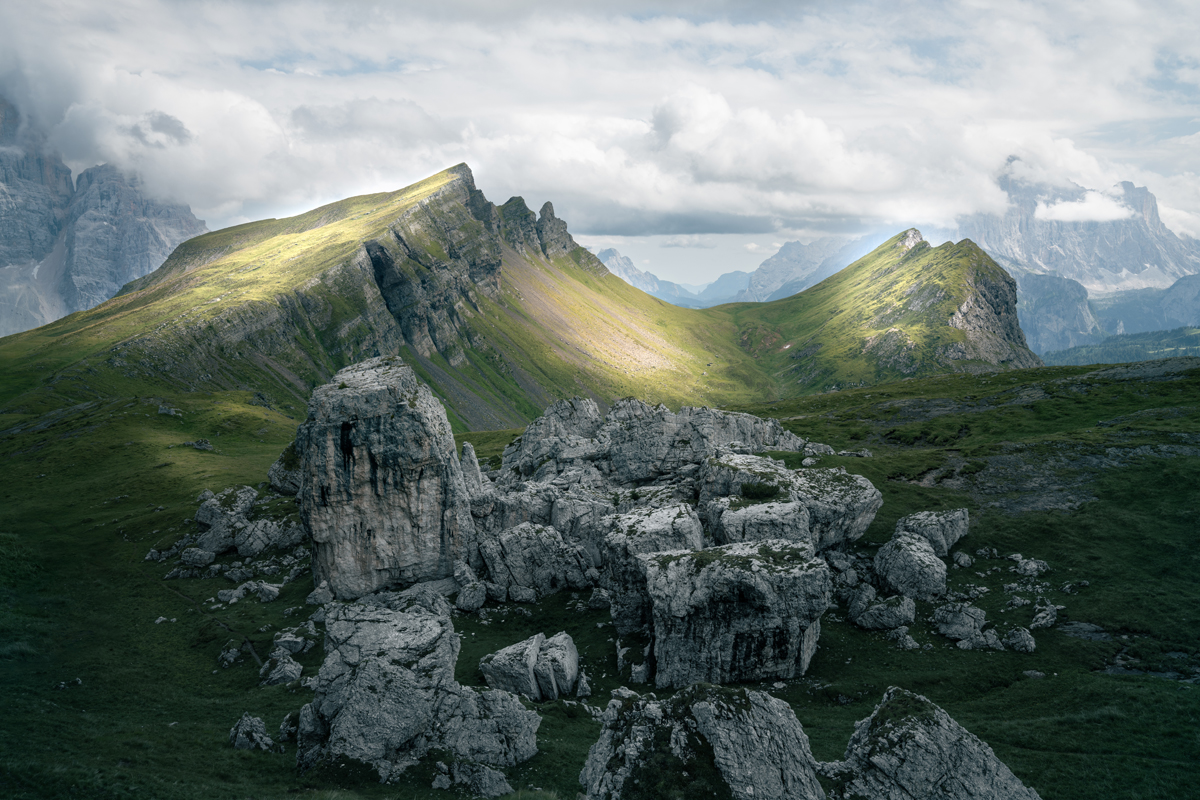 Recommended Gear:
Camera body (mirrorless or DSLR)
A wide-angle lens (16-35mm)
A standard zoom lens (24-70mm)
A tele zoom lens (70-200mm minimum – better up to 400mm)
Tripod and remote shutter release
Filters (Circular polarizer & ND)
Head torch
Spare batteries
Rain protection for your backpack
Laptop with software for image processing
Recommended Clothing:
Waterproof & windproof jacket & pants
Sports shirts & insulated layers
Cap & wool hat (sun protection & also in summer it can get quite fresh high up in the mountains!)
Sun cream (extremely important due to the thin air!)
Thermal underwear (just in case of an extreme temperature drop-off)
Hiking boots (reaching above your ankle!)
Hiking poles (extremely important for steeper passages!)
Price: 2.900,00 €
Please note: A non-refundable deposit of 1.500,00€ is required to secure your spot on this tour, the remaining balance needs to be paid 90-120 days before the start the tour. Terms and conditions apply.
Important: A minimum of 3 participants is required for this workshop to take place. If this number will not be met, you will get a full refund of your deposit!
Dolomites Videos
I've made a playlist for you of all my Dolomites videos since 2022: Click here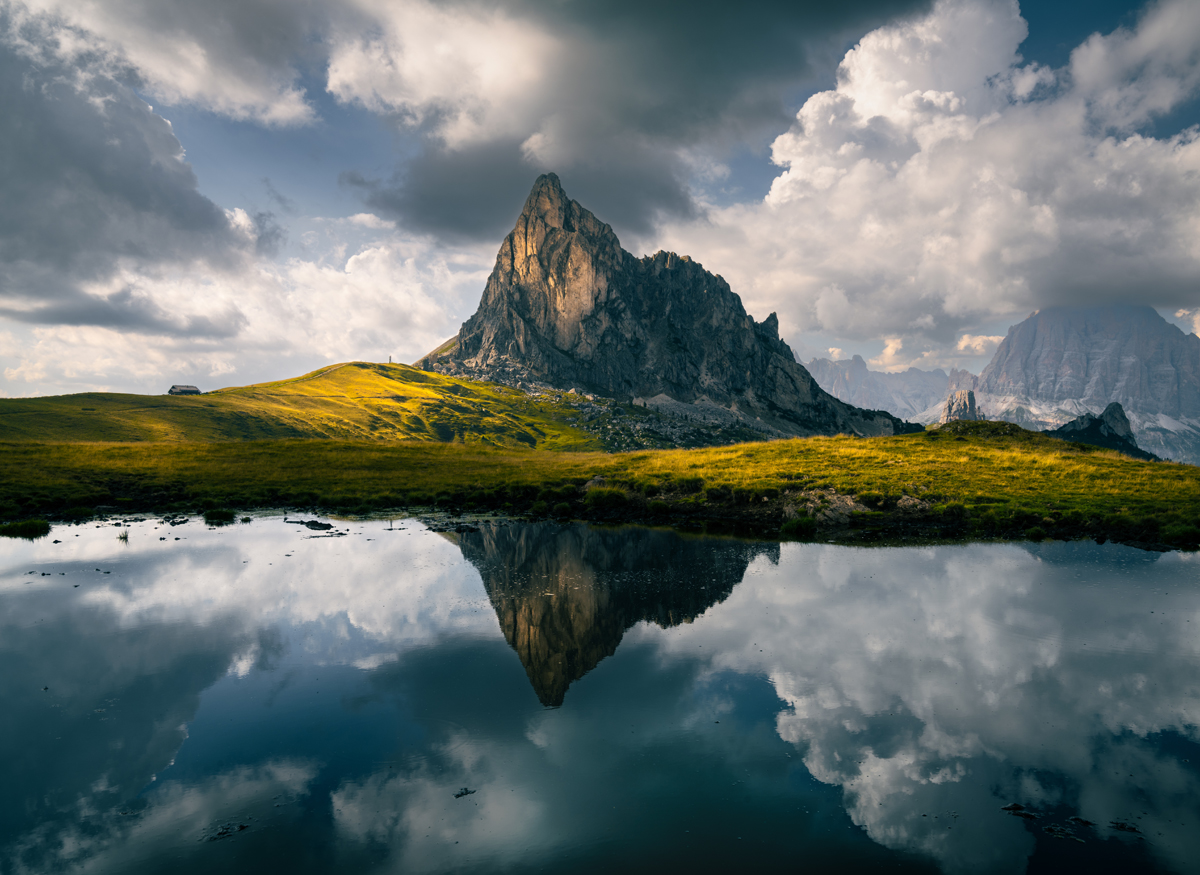 Any questions?
Feel free to reach out to me using my contact form, I will come back to you as soon as possible: inquire now
Notice for orders outside EU:
The price doesn't contain any customs and taxes, which could occur due the import into your country.
Landscape Photography Workshops Austria - Photo Workshop