1-2-1 Tution
Tailored 1-2-1 landscape photography tution in my native Salzkammergut/Austria and around - for each skill level!
Mountains, lakes, vistas, waterfalls, woodland - there are no secrets!
I totally love to share my experience and knowledge about landscape photography with other photographers or even photography beginners. But I also enjoy to lead longtime experienced photographers just around and give advice about places and conditions in the areas I am familiar with.
My workshops include, but are not limited to:
Guidance for landscape photography beginners
Finding and mastering compelling compositions (photographic seeing and building up compositions)
Managing the weather
Managing the light
Advice on usage of landscape photography gear (camera settings, filters, how/where to focus, ideal exposure, focal lengths, etc.)
Advice on artistry photography (for those who are interested in fine art photography)
Considering your own style (for advanced and masters)
Considering your mobility - longer photography hikes as well as shorter photo walks
(from 1 photographer, but limited to 6 photographers, no accommodation, no meals, no insurance included, language English or German)


Tailored workshop around your preferred location
My 1-2-1 landscape photography workshops are not limited to the Salzkammergut. Wherever you want - just tell me, we will find a solution. This offer is also not limited to Austria - tell me the country you want me to have for a fantastic landscape photography tour.
A3 Fine Art Print included!
Each of my 1-2-1 photo workshops includes an A3 print of your best photograph, that was taken by you at the workshop (choosen by the photographer himself), printed on high quality fine art paper. Preparing the image for printing, like soft proofing over lightroom, is done by the photographer himself. Support for soft proofing included.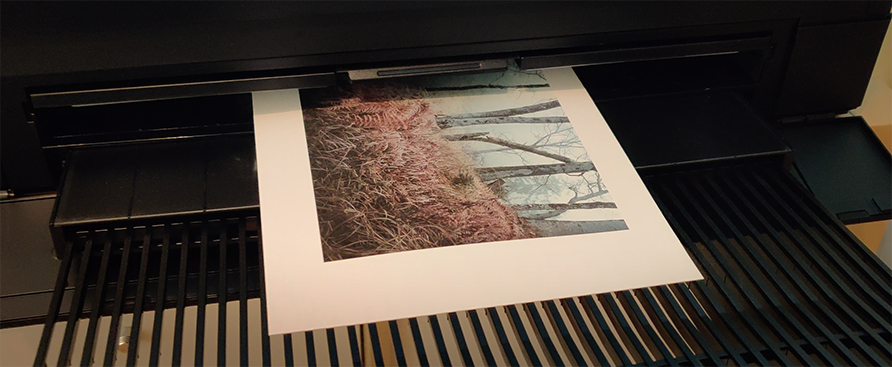 Pricing
The prices depend on the location and if/how much effort of planning is necessary for the photography tour. Just ask me, we will find a fair solution - tailored to your requirements.
You don't know where to go with me for photography? Check out my YouTube channel and get inspired by beautiful places - or just contact me and tell me your requirements.
Landscape Photography Workshops Austria - Photo Workshop